Introducing you to some NEW NEW, never before featured and old-school favourites in our highly anticipated Birthday Box - yes sis. We're celebrating EIGHT years of TreasureTress!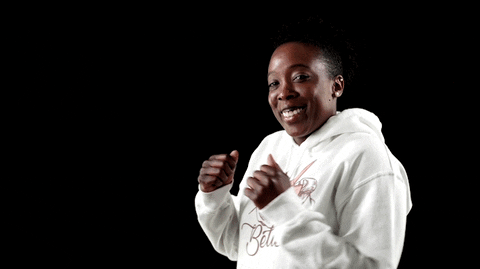 It's that time of the year again, and the chilly weather is here. You know what that means for your precious locks – it's all about indulging in some much-needed moisture!
First up... drum roll please! Maria Nila's Coils & Curls Co-Wash - £12.00
Co-washing is the secret technique for gently cleansing your hair while delivering a hydrating boost, all without the use of harsh shampoos.
Meet Maria Nila's Coils & Curls Co-Wash, a nourishing and detangling conditioning wash specially crafted to enhance every type of wave, curl, and coil, leaving your hair wonderfully soft and clean.
This Co-Wash boasts the incredible Curl Guard Complex, featuring Shea butter, Avocado Oil, and Rosehip Oil to provide deep moisture, brilliant shine, and protect your strands from breakage. Complementing this is our Soothing Mix, infused with Jojoba Oil, Aloe Vera, Hibiscus extract, and Vitamin E, to condition, soften, and harmonize both your hair and scalp.
And can we take a moment for the fragrance? a delightful fusion of fresh and fruity notes, with hints of Apricot and Maracuja. Plus, the Color Guard Complex preserves your hair color, keeping it vibrant even after washing, styling, and battling UV rays and free radicals.
So, give your curls the love they deserve with Maria Nila's Coils & Curls Co-Wash. Your hair will thank you!
Cocoa Butter Formula Length Retention Conditioner - £4.99
Unveiling PALMER'S COCOA BUTTER FORMULA LENGTH RETENTION system with Biotin – your hair's best friend when it comes to fortifying and shielding against brittleness, breakage, and split ends for that luscious length you desire.
This conditioner effortlessly envelops each strand, forming a protective shield. It deeply hydrates, detangles, and elevates your hair's strength, shine, and manageability.
Here's the drill you're already familiar with – work in sections, generously apply this conditioner from tip to root, and let it sit for a minimum of 5 minutes (don't forget your trusty plastic cap). Then, rinse for locks that are ready to conquer the world.
Tangle Teezer The Ultimate Wet Detangler (Large) RRP £15.00
While conditioning or right after, experience the magic of the Tangle Teezer, the ultimate detangling hairbrush designed for those with thick, curly, and long hair. Use it to distribute conditioning treatments through wet hair or to untangle those knots post-wash.
Its two-tiered teeth gently but effectively flex over tangles, ensuring that your precious strands remain unharmed and resilient. The specially designed handle ensures it stays firmly in your hair care routine, never slipping out of your hands.
Maria Nila Coils & Curls Oil In Cream - £24.99
Ready for some curl-enhancing goodness? After your wash routine, apply a small amount of Maria Nila's Coils & Curls Oil In Cream to each section of dripping wet hair. Run your fingers through, scrunch from ends to roots, and watch the magic happen.
The butter and oils in this cream will soften and activate upon application. For the best results, we recommend using it on wet hair when your curls are at their peak – fully defined and loaded with moisture. Your hair's cuticle is open and ready to embrace this cream, sealing it for a frizz-free, more defined, and long-lasting hold.
Ecostyler Gel Argan Oil £5.99
For all the buns, braid-out, and twist out girlies out there, we've got something special just for you. Ecostyler Gel Argan Oil is the game-changer you've been waiting for, and once you try it, you'll understand why.
Use it around the perimeter of your head to achieve sleek pulled-back styles, or apply it along the length of your hair for defined wash-and-go's, braidouts, and stretched styles. Remember, a little goes a long way, as a touch of water can easily revive this powerhouse gel.
As always, we can't wait to witness your unboxing experience! Don't forget to tag us at @treasuretress. Your gorgeous hair journey begins now. 💁‍♀️✨