Spring is that you? April is here and supposedly the new season has started. We say supposedly as this unstable weather in the UK isn't making spring seem very convincing. That aside, a new season is always a beautiful time to reflect, and press reset.
The longer brighter days and pastel wardrobe choices tell us that it's our bloom season – the time you watch all the seeds you planted in the colder months start to sprout. They say variety is the spice of life (someone must find they lol) and this months' combo is definitely that, so let's get into it.
Pre-poo with Philip Kingsley
Unlike traditional hair masks, this Philip Kingsley Elasticizer operates as a pre-shampoo treatment that brings life back to our tresses. This product is clinically proven to improve breakage after the first wash, this first-time feature restore elasticity, supports detangling, quenches thirst, and adds shine. Take a luxurious amount of this and apply to your hair in sections and leave in your hair for around 20 minutes before washing out with shampoo. For the overnight gang, this one is also for you as it's safe enough to sleep with and wash out the following day.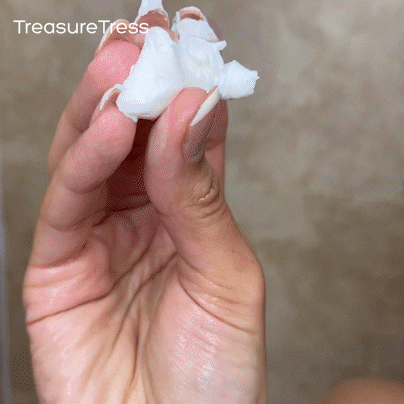 Cleanse with Camille Rose Naturals
Featuring a beauty household name – the Camille Rose Sweet Ginger Rinse Shampoo. With Ginger Root and Aniseed Oil as lead ingredients, this shampoo is super cleansing, not stripping and helps prepare the scalp for conditioner. After washing out the Philip Kingsley pre-shampoo, apply a generous amount to your hair (sectioning is still best), and lather the product into your strands until your hair is so fresh and so clean, clean.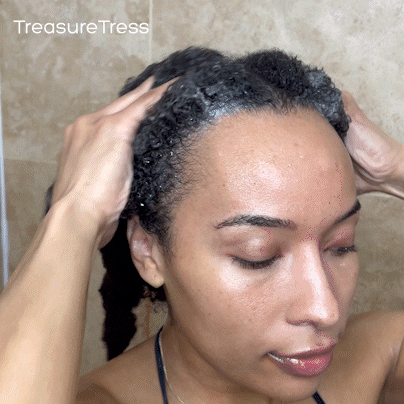 Condition with Pantene Gold Series 
When it comes to mainstream brands developing ranges for curly, coily, kinky hair, in our opinion, Pantene really put their foot in it! This Treatment Mask is a thick, juicy conditioner to bring volume and bounce honey, get ready to swing your hair at every given moment! With Argan Oil and Biotin as primary ingredients, it's great for moisture. After washing out the Camille Rose Naturals Shampoo, scoop this mask into your hands and apply to the scalp, comb or finger through and leave in between 5 minutes to overnight. Your hands might slip off your hair once you've washed this out with the smoothness of it!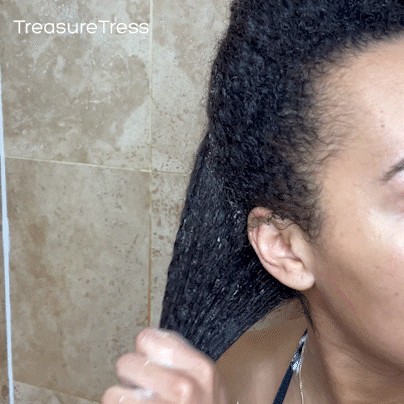 Leave In with Palmer's Biotin Length Retention
Biotin – a lengthening and strengthening powerhouse is the lead ingredient in this product. A part of the new Palmer's Biotin Length Retention range, this creamy, silicone free Leave-in Conditioner is another strong detangling contender, tames flyaways and eliminates split ends in order to retain length. After washing out the Pantene Gold Series Treatment Mask, squeeze and massage this product into your tresses (again sections in best) to prep your hair for styling.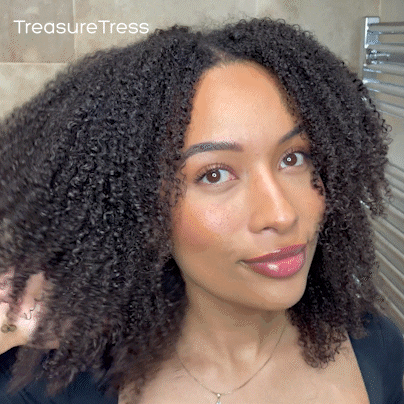 Remember to tag us and the featured brands in your unboxings and remember to complete the feedback survey. The more you say, the more power you have in what boxes come next!