With all that's going on right now (Covid-19), it's easy to forget that this is a month dedicated to celebrating womanhood so before we proceed, we just want to say Happy Women's History Month girl!
We're living in unprecedented times, the need for social distancing, self isolation and quarantine has left us in a world where privileges we took for granted have been put on pause. And listen, the adjustment is real. We've gone from sweating at the gym to sweating in our living rooms, from having house parties to opening the house party app and from eating out to eating in. One thing that hasn't changed for our subscribers though is the ability to receive new hair products every month without leaving the house which is more important than ever now that all non-essential stores are closed.
We made sure that the March box arrived just in time, and with all this extra time on our hands, experimenting with these products is a must! So let's get into the box:
Now this is our first time working with Love, Beauty and Planet and from the comments we've been receiving from our subscribers, we're working on making sure that it's not our last! Infused with Coconut Oil and Ylang Ylang, the Hope and Repair Conditioner helps nourish, hydrate and visibly repair damage for vibrant healthy-looking hair. This conditioner smells heavenly, but don't just take our word for it, here's what some of our subbies have said: 'Best thing I've ever smelt', 'It smells so good I literally want to eat it 😂' Apply this conditioner to soaking wet hair, detangle and thank us later!
Palmer's Coconut Oil Deep Conditioning Protein Pack
There will never be a time when your hair doesn't deserve some TLC and the Palmer's Coconut Oil Formula Deep Conditioning Protein Pack is the definition of tender loving care for your hair. Containing ethically and sustainably sourced Coconut Oil and Tahitian Monoï, infused with Tiaré flower petals, this protein pack deeply hydrates and gives hair incredible shine. Apply to washed hair and leave in for at least 30 minutes before rinsing out.
Shea Moisture Red Palm Oil and Cocoa Butter Reshaping Shine Butter
Rich, hair-loving butters and oils blend in this anti-shrinkage formula that quickly absorbs to refresh hair leaving you with smooth and silky kinks and curls. It's a texture that some of us aren't used to so we recommend starting with a dime size amount and rubbing in between your palms until it completely melts. Use to style or refresh kinks and curls throughout the week.

Now you guys should know by now how much we love JBCO and with the fusion of different flavours offered by Jamaican Mango & Lime, our love has grown deeper. From Tea Tree Oil, to Mango Papaya, there's a flavour for everyone in this range! JBCO is a multi-purpose product, meaning you're getting more bang for your buck and at times like this, saving money is crucial! Use it to moisturise your skin, seal moisture into your hair, as a hot oil treatment, to massage your scalp- the uses are endless.
It's supposed to be a month of celebration, so as a special gift to our subscribers, we added one of 6 bonus Shea Moisture products to the boxes. We thought we'd share some love by sharing some of the products that we love- Team TT style. So each member of the team picked their fave product and we slid them in the boxes. Don't say we don't spoil you!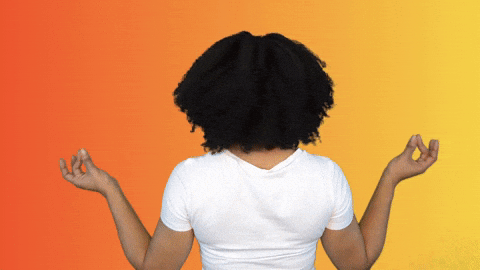 Don't forget to tag @treasuretress, @lovebeautyandplanetuki, @palmersuk, @sheamoistureuk and @jamaicanmangoandlime in your unboxing and styling posts. If there was ever a time to make content, it's now!
x-TreasureTress-x